Derma PCD Franchise Company in Delhi – Dermatology is a new rising sector in the pharmaceutical industry. It has become popular because of its good return and less investment. Today, derma medicine and cosmetic products have a huge demand in the market. If you are also searching for excellent quality derma medicines for the PCD franchise then QndQ Derma is what you need. QndQ Derma is a leading Derma PCD Franchise Company in Delhi that is famous for its exclusive derma, skincare and top-quality cosmetic products range in India. Our company has covered numerous segments like multivitamin, eczema, antibiotic, psoriases, anti-allergic, and much more. Moreover, these products cover several ranges like creams, shampoos, ointments, lotions, tablets, gels, and much more. The rates at which these products are offered by us are genuine and you will not get these rates from any other company.
Nowadays people have become very cautious regarding their skin and hairs. Quality skincare products that show the result is what people want. These people are investing heavily in derma products for better skin and hair quality. QndQ Derma provides you one of the best and unique derma ranges that nourish your skin and strengthen your hairs as well. Therefore, if you are planning to invest in derma products then, start your business with the top Derma PCD Franchise Company in Delhi – QndQ Derma. We have one of the best derma range that is approved by DCGI and manufactured under GMP-WHO manufacturing facilities.
Contact us for more queries regarding our company, products, and franchise business, Call us at
+91 9501817757 or Email us at query@drkumarspharma.com.
Find the Derma Product Images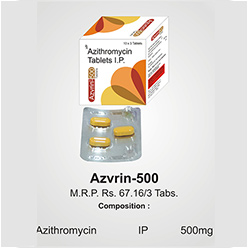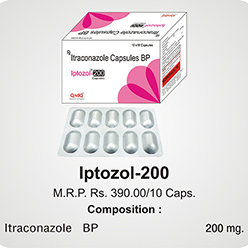 Scope of Derma PCD Franchise Business in Delhi
The firm QndQ Derma has invested heavily in R&D and come up with a very innovative and unique product range for PCD Franchise in Delhi. Our extensive research and development, well-equipped modern manufacturing units, skilled workforce, and continuous production at mass scale are a few of the key highlights that have helped us to cement our place in the Indian pharma industry.
Derma medicines or products have a huge demand in almost every state in Indian but this demand is especially high in Delhi as the number of derma cases is rising in this state. There are few more reasons that trigger the growth of derma issues in Delhi like increasing pollution, excess cosmetic medicines or product usage, negative environment, poor eating patterns, and much more. Moreover, one of the biggest reasons is that there are only a few quality derma products providers. Hence, any firm that will supply a quality derma product range in Delhi will experience excellent business.
Benefits of Investing in Derma PCD Franchise Business in Delhi, NCR
According to the stats, in 2015 the derma market was valued at $20 billion globally and according to top market researchers, this market will expand even more till 2022. Hence, we can say the scope of dealing with derma products is excellent. Moreover, you can avail several perks by working in Delhi like:
Fewer Investments and Risk – One can establish its own rewarding and profitable business by investing fewer amounts. Moreover, as the demand for derma medicines is high, one will enjoy a risk-free business.
Monopoly Rights for Business – Monopoly rights work as a big plus point in any business. Working with monopoly rights will allow one to eliminate unwanted competition and allow one to work without stress. Moreover, doing a franchise business with monopoly rights especially in Delhi will be beneficial.
High Demand and Returns – As the number of cases regarding skin, hair, and allergies is increasing in Delhi, the demand for derma products has also increased in Delhi. Hence, one can enjoy a rewarding and profitable business.
Be Your Own Boss – You taking PCD Franchise, you will get a chance to work independently and be your boss. There will be no interference in decision making and in any other business decisions as well.
Our Exclusive Derma Product Range
In chase of reliable and safe derma products or solutions, QndQ Derma is covering the entire areas of the Derma sector such as vitiligo, eczema, acne, latex allergies, scalp infection, ichthyosis, seborrheic, hives, psoriasis, and many more types of skin issues. With the help of a team of top dermatologists, our firm successfully delivers derma products that improve skin health and provide nourishment as well. The entire skincare range delivered by us is safe and pure in nature and due to these qualities; it is preferred by top dermatologists in India. The product range includes:
Soft Gelatin
Skincare Tablets
General
Facewash
Capsules
Dusting Powder
Soap
Haircare
Skin Care
Syrups
Analgesic
Cream
Narcotic
Gastro
Derma Franchise Opportunity by QndQ Derma in Delhi Region
We are one of the leading Derma PCD Franchise in Delhi that is engaged in the business of providing quality derma product range and excellent franchise services. We are working with a goal to make our medicines available across Delhi so that everyone can enjoy the benefits offered by them. Our firm is offering franchise services with monopoly rights across several areas and locations in Delhi. These are:
New Delhi
West Delhi
South West Delhi
North Delhi
Central Delhi
North West Delhi
Southeast Delhi
North East Delhi
South Delhi
Shahdara

Advantages of Partnering with QndQ Derma for Derma PCD Franchise
QndQ Derma is the most celebrated and renowned brand name in the Indian pharma industry. The name QndQ Derma will always shine at the top when we talk about the leading derma firms in the country. Our firm is devoted to the business of producing and delivering a unique and wide range of Derma medicines or products. We have climbed the ladder of success and become the topmost firm with the help of our professional team and top management.
Moreover, since the beginning, our firm is working to improve the skin and hair health of everyone and we have shortened the gap between high-quality derma products and the unmet wishes of customers. Hence, we have become the first choice of everyone. You will get the following benefits by joining us:
Monopoly Rights – We offer franchise business on monopoly rights. Having monopoly rights will help you in many ways like it will allow you to work freely and eliminate unnecessary competition as well.
Promotional Helps – QndQ Derma provides complete support to its franchise partners or associates. We try to help our associates in every way possible and one of them is promotional support. We provide them will attractive and appealing promotional tools that will allow them to market the products and create awareness among people regarding the product.
Packaging – The complete product range delivered by QndQ Derma is packed under leakage proof, moisture-free, and strong packaging materials. Moreover, it helps us to make our products look even more attractive and appealing.
On-Time Delivery – We assure you one thing that you will always get your derma products on time. Our firm is very punctual and we value your and our time as well. For this reason, we have developed one of them, the widest and strongest distribution network and logistics.
Less Investment – We believe in offering mutual benefits. That is why we provide offers that will be beneficial for both parties. The investment required for starting a business with us is low and one can easily start a business with fewer amounts.
Contact Information
Name: QndQ Derma
Address: Plot No 158, Industrial Area Phase 1, Panchkula, Haryana
Phone:  +91 9501817757
Email: query@drkumarspharma.com.